Highfields Offroad
The Highfields Offroad team are specialists in 4×4 and off-road vehicles, as well as caravans and camper vans.
For all your 4×4 adventuring needs and vehicle services, Highfields Offroad will make sure your trip is smooth and enjoyable. Don't let a caravan electrical problem or 4×4 suspension issue hold you back. Our team of 4×4 mechanics can diagnose and repair all types of vehicle issues.
As part of the Repco Authorised Service Network, our highly skilled staff has access to the latest tools and techniques of the trade. Our work is backed by the Repco nationwide warranty, giving you peace of mind out on the road.
Call us today on (07) 4696 7116 to talk to our knowledgeable team and get a quote, or book an appointment online using our easy booking form.
See below for more on our range of specialised 4×4 services:
4×4 AUTO ELECTRICAL
We can take care of all 4×4 auto electrical needs including re-wiring, electrical diagnosis, installations and more. 
4×4 EXHAUST
Our specialist team can provide expert advice and ensure your 4×4 exhaust is working properly. 
4×4 LIGHTS
Lights are an important part of your 4×4 vehicle. Our team can advise on and install halogen lights, LED lights and more.
4×4 ACCESSORIES AND PARTS
We supply and install a huge range of 4×4 accessories and parts including towbars, fuel systems, canopies and more.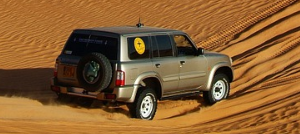 RECOVERY EQUIPMENT
Recovery equipment is essential for your 4×4 driving experience. Highfields Offroad are expert in advising and providing equipment. 
DIESEL SERVICING & ECU TUNING
We're providers of Flash Diesel, Australia's #1 diesel performance tuning service. Improve power, torque and driveability in your 4×4 today.
4×4 SNORKELS
Snorkels protect 4×4 engines from dust and water on your adventures. We are professionals in installing and providing advice on snorkels.
4×4 SUSPENSION
At Highfields Mechanical, we have the equipment and training to ensure your steering and suspension is inspected and maintained correctly.
4×4 TYRES
The team at Highfields Mechanical has the knowledge, skills and tools to help you with Offroad tyres and wheel alignment.
Want to upgrade your 4×4 vehicle or get it serviced? Use our online booking form, or give us a call on (07) 4696 7116 to speak to our friendly team.
Additional Services
---
CouplerTec Rustproofing System
Performance Tuning and Dyno Tuning
Major Vehicle Servicing
Enviro Tune
EFI Engine Diagnosis & Repair
4×4 Brakes and Clutches
Roadworthy Certificates
Timing Belt Replacement
Safety Inspections
Radiator Repair
Cooling System Services
From annual car maintenance to a one-off truck service to advice on auto electrical, Toowoomba drivers can rely on Highfields Mechanical to get the job done. To find out more about our range of services, get a competitive car service quote, or make a booking, call us now on (07) 4696 7116, or simply fill in our contact form.